Posted by Sara Naff on Oct 31st 2023
With the weather shifting to cooler temperatures, most lessons and play time move indoors. Learn ways to incorporate active play into your kids' daily routines year-round. Children will love these fun, movement-based learning activities (and you'll love the new ways to keep students engaged!).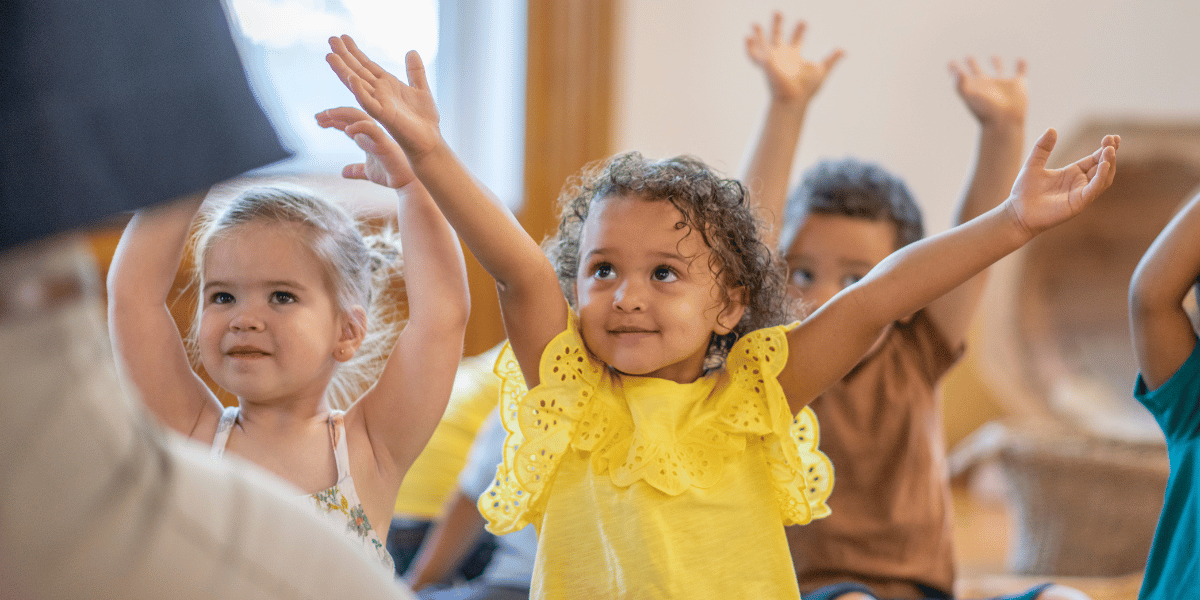 Energize your classroom and set students up for academic success with active play and kinesthetic learning. Let's walk through some easy ways you can incorporate movement into K-3 lessons to boost engagement, comprehension, and crucial development.
The Benefits of Kinesthetic Learning
Kinesthetic learning involves teaching concepts through physical activities and motion. This style of hands-on, full-body learning offers many benefits, including:
Improves focus and attention span
Provides outlet for wiggles
Engages multiple learning styles
Boosts information retention
Develops motor skills
Strengthens neural pathways
Builds classroom community
Simple Ways to Add Movement
Adding physical motion to your regular classroom activities is easy and rewarding! Here are some ideas:
During Circle Time
Do the Twist: Have students twist and turn to music.
Story Stretches: Act out story events with body movements.
Letter Actions: Assign a motion for each letter or sound.
For Transitions
Number Jumps: Jump corresponding times to transition.
Shape Poses: Shape body into squares, circles, triangles.
During Lessons
Vocabulary Charades: Act out vocabulary words.
Adjective Dance: Move to describe adjectives.
Sequence Stomp: Stomp out story sequence.
For Reviews
Mystery Motions: Use gestures to recall concepts.
Concept Connections: Link ideas with physical cues.
Math Equations: Use the body to form equation shapes.
Fun Ways to Build Skills
You can target specific skills with focused kinesthetic activities:
Develop Coordination
Toss and catch balls
Play pattycake games
Pull wagons
Improve Balance
Walk heel-to-toe in line
Balance on one foot
Cross-lateral marching
Cross the Midline
Jump rope
Hula hoops
Ribbon sticks
Build Strength
Crab walks
Wheelbarrow walking
Resistance bands
Purposeful movement promotes learning across subjects while energizing students' minds and bodies. Kinesthetic activities boost enjoyment, comprehension, and developmental growth. Get your students moving today!
Online Courses on Active Play
Looking for more insights into using kinesthetic activities in your early childhood classroom or childcare center? We offer online professional development courses that explore this topic in-depth. You can buy them individually or part of a package:
Learn to develop large motor group activities using fun classroom items such as bean bags, scarves, and paper plates. Learn more about this course.
This course will give you creative and new ideas (and provide you with many resources!) that focus on themes and fun props to guarantee engagement and learning. Learn more about this course.
This course package contains 45 hours of training that can be used for CDA Renewal in the Preschool area, including the above Active Play Kinesthetic Learning course as well as 20 others on a variety of subjects. View the course package.

Sara Naff is an early childhood education professional who has taught in the preschool classroom as well as adult learner environments. She is Director of Operations at AIR Childcare Training Solutions.